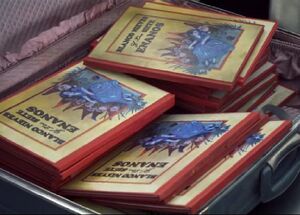 Snow White is a phrase the FBI decoded from a suspected Dutchman communique to Barcelona. It was a code referring to the Blanco Nieves Y Los Siete Enanos books that were brought in by Tony Field, a rare book dealer. The books were published in 1944, thus it's blank top sheet was used to create forged Spanish Victory Bonds , which would have amounted to 150 million dollars, give or take, if the scam had been successfully pulled off.
Ad blocker interference detected!
Wikia is a free-to-use site that makes money from advertising. We have a modified experience for viewers using ad blockers

Wikia is not accessible if you've made further modifications. Remove the custom ad blocker rule(s) and the page will load as expected.